Posted by Imperator • November 4th, 2022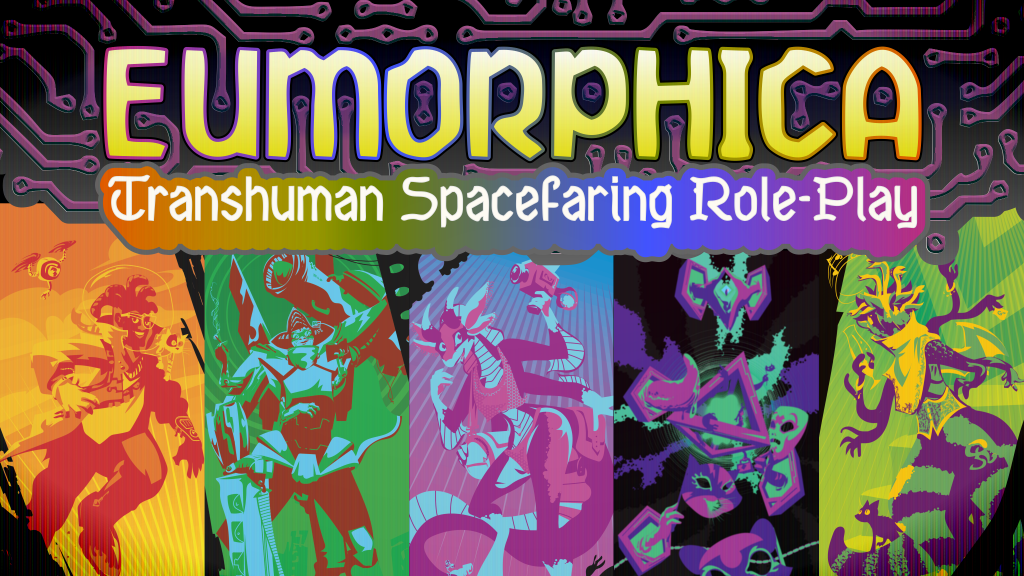 Beyond the sky, beyond what's known, beyond what was possible… join us on an odyssey of discovery that will take you not just to the stars but also to the heart of your self.
Built upon the same engine as Ironclaw, Myriad Song, Urban Jungle, and Vital Hearts, this new game is designed to work with you, not beside you. Safety tools, narrative device, and game mechanics all blend together, in an ontological future where physical form and intelligent design are one. Be the change you want to see in the universe!
Eumorphica will be crafted by a stellar team of creators, some new and some returning from Sanguine's previous games. There are limited opportunities available to include an illustration of your own transcendent character that you design!
Pledge now for your own copy, unique rewards, special deals on copies of more books, and the proverbial more! And thank you for supporting independent gaming.
Tap here to learn more and to get your own EUMORPHICA rewards.